skip
Welcome to Best Western Holiday Manor Newton
Customers should review government travel guidance to confirm eligibility and requirements for travel. See https://travel.state.gov/content/travel.html

Taking Care of You.

Taking care of you has always been our number one priority, so you can focus on what's most important to you.

We have implemented a variety of new protocols and elevated practices, in response to the COVID-19 pandemic and keeping with our high standards of cleanliness and commitment to providing excellent service.

We follow state and Fed guideline for safety of guest.

We have also made a few adjustments to the services, amenities, and facilities available during your stay.

Signage throughout our hotels to remind guests to maintain social distancing, occupancy limits and seating capacities reductions in our lobby is in compliance with local and state mandates, and partitions installed at front desks and food and beverage service lines.

Enhanced Public Space Cleaning: We have increased the frequency of cleaning and disinfection, particularly in areas with high traffic including restrooms, elevators, as well as provided more hand sanitizing stations.
Electrostatic Spraying: We're utilizing enhanced technologies, including electrostatic sprayers with hospital-grade disinfectants, to support our already rigorous cleanliness protocols.
Room Amenities: Most of the in room amenities that cannot be cleaned in between guests (ie.
compendiums, pens, paper) have been removed. Please contact front desk should you require information or want these items.
Disinfectant Wipes: On order and will soon also be available in the room for every arriving guest as well as upon request
Fitness Center: Open, masks required at all times.
Pool: Open, Masks required while not in water.

Winner of Best Western's Chairman's Award 2017

This speedway hotel is perfect for business and leisure travelers alike, as we are just minutes away from Newton's top businesses and attractions.

If you are here on business in Newton, Iowa our hotel's location is in close proximity to several businesses such as Newton Manufacturing, Rock Communications, Ambassador Steel, Skiff Medical Center,T.P.I. Composite, and Trinity Towers. Our corporate guest can also take advantage of the on-site meeting room which is 900-square feet. A 24-hour business center is included and it offers print, copy, and Internet services for your convenience.

Looking for somewhere to stay near the Iowa speedway? Our hotel guests are just 10 minutes from this fast-paced sight. Additional nearby family attractions include the Adventureland Amusement Park and Lake Red Rock. Adults can enjoy an exciting evening at Prairie Meadow Racetrack and Casino.

Staying close to the speedway our hotel guests have the ultimate in a convenient location and in great amenities as we provide free HSIA, a complimentary hot breakfast each morning, which features our famous cinnamon rolls, and a well-equipped fitness center. While in Newton, Iowa our hotel's guests can also relax in an indoor pool and whirlpool after a long day of meetings or sightseeing. Make your reservations for our Best Western Holiday Manor Newton hotel.

Accessible Hotel:
Property meets ADA of 1990 (US hotels only)
Rooms for the Physically Challenged:
Accessible parking spaces and signage (car and van)
Accessible parking space that is 96-inches wide with an appropriate access aisle
An accessible route that allows for approaching and entering the hotel
An accessible lobby entrance door
Interior routes to public spaces that do not have abrupt level changes
An accessible reception desk or accessible folding shelf or reception area
Room signage: 60-inches to sign center above finished floor
The eating area has self-service shelves and dispensing devices within reach range
Public restrooms accessible
Public Space ADA Accessible Features
Accessible doors and doorways (at least 32-inches of clear width passage)
Accessible bathrooms and features, including shower/tub
Accessible room controls (e.g. HVAC and lighting)
Accessible clear floor space
Guest Room Mobility Accessible Features:
Closed-caption televisions
Visual notification devices for door knocks
Visual notification devices for telephone
Telephones have volume control
Visual fire alarms
Guest Room Communication Assist Features
Events in Newton Iowa
Bowling Pin Painting Party
Sun, Nov 7, 2 PM CST
in 4 days
Cardinal Lanes
1300 South 5th Ave E, Newton, IA
Cardinal Lanes will be hosting a bowling pin painting party on Sunday, November 7 at 2:00 pm. We will provide the paint and bowling pins for you to create a fall or winter decoration for your home...Read more on Facebook

Unpolished Jams at Fore Seasons Golf-Newton
Sat, Nov 20, 8 PM CST
in 17 days
Fore Seasons Golf Practice
6232 County Hwy S 74 S, Newton, IA
Discover best of Newton, Iowa performances, theater events & musicals. Experience best of performing arts in Newton, Iowa & buy the tickets to the best of theatre events.Read more on AllEvents.in
---
Hotel Features


Free WiFi and Parking
Free Hot Continental Breakfast
COVID 19 Sanitizing above Franchise Standards for Guest Satisfaction. We use UV Light Treatment to kill 99.9% of all Germs and Viruses
Indoor Pool
Meeting Room 900 sq feet
Business Center
Fitness Room
Cable TV with Premium Channels
Fridge and Microwave
Hair Dryer and Coffee Maker
Family Suites and Spa Suites available
NO Pets Allowed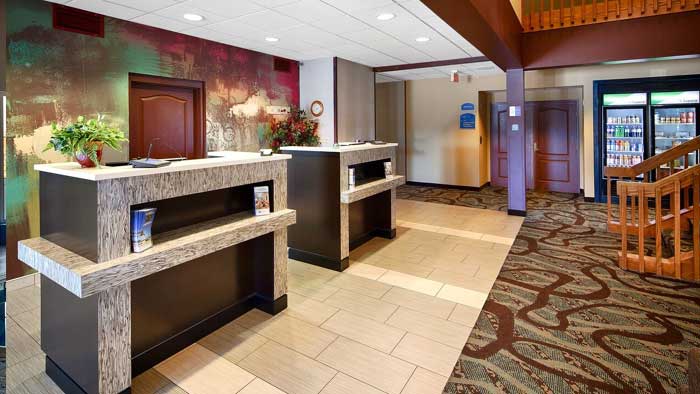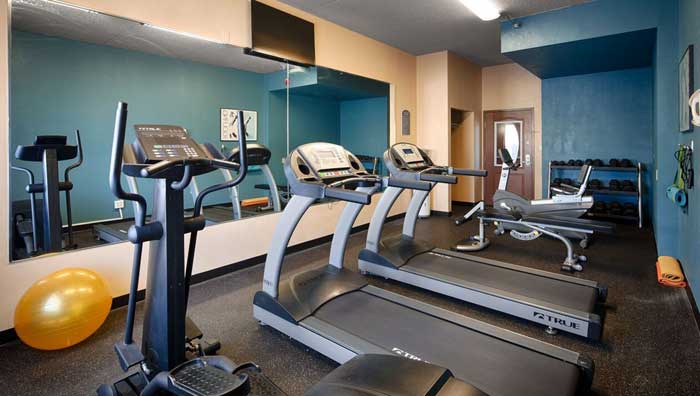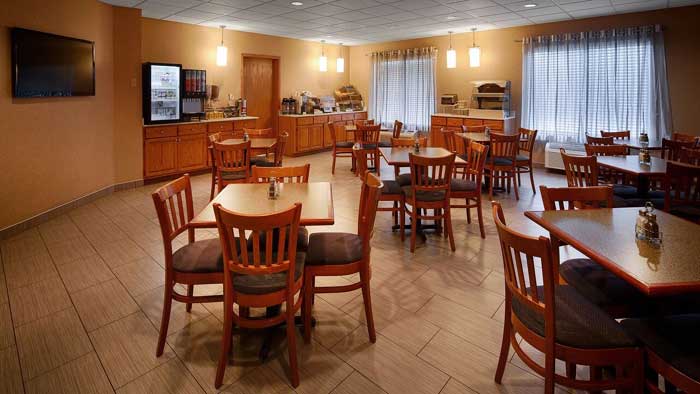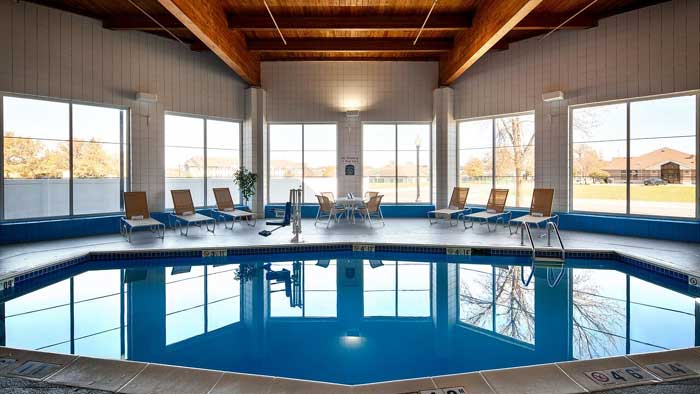 Activities : Newton is the perfect Central Iowa get-a-way. Just 30 miles from Des Moines and right along Interstate 80! Enjoy the outdoors at the nearby dog park or visit the beautiful arboretum and botanical gardens.
Airport : Newton Municpal Airport 2901 Rusty Wallace Dr, Newton, IA 50208 (641) 792-1292 Des Moines nternational Airport 5800 Fleur Dr, Des Moines, IA 50321 (515) 256-5050. Des Moines International Airport is located approximately 8,0 kilometers (5,0 miles) southeast of West Des Moines and about 8,7 kilometers (5,4 miles) southwest of Des Moines. Des Moines International Airport IATA code is DSM.
Attractions : Newton is the perfect Central Iowa get-a-way. Visit the NASCAR-owned Iowa Speedway; or if your an art and sculpture enthusiast and would like to see over 90 installations of sculpture, bas relief and colorful murals; love to golf or have your 4-legged friend enjoy the outdoors at the nearby dog park; visit the beautiful arboretum and botanical gardens; or want to tour the Maytag Dairy Farms and sample their famous Maytag Blue Cheese…Newton has many attractions making our community the perfect target for your fun-filled weekend vacation.
Business : Business in Newton strives to improve the economic well-being of the Newton, Iowa community. Newton Manufacturing Corporation 1123 1st Ave E, Newton, IA 50208 (641) 792-4121 Newton Manufacturing is a Top 40 promotional products distributor specializing in products and programs to build your brand, reduce costs, and move people to action.
Casinos : Are you looking for the best casinos near Newton in Iowa? This page has all the information about Casinos in Newton, IA you need! Prairie Meadows 1 Prairie Meadows Dr Altoona, IA (800) 325-9015
Dining : Discover the best restaurants in Newton, Iowa. From local restaurants to fine dining you'll be sure to find what your looking for!
Golf : How exciting to be able to practice your golf game year round! Here in Newton Iowa you can do just that!
Government : The Newton community has so many great amenities – excellent schools, unique entertainment venues, an ideal location – but many people don't know about them. This campaign is an effort to change that. We want people in Des Moines, Ankeny, Grinnell, Iowa City, and the whole state of Iowa to know what Newton has to offer. We do not want to be a well-kept secret; we want to be known.
Hospitals : Skiff Medical Center 204 N 4th Ave E, Newton, IA 50208 (641) 792-1273 Skiff Medical Center is a fully owned hospital of Mercy Medical Center -- Des Moines and a member of Mercy Health Network. standalone, not-for-profit organization. It is located in the city of Newton, Iowa, county seat of Jasper County. Positioned on Interstate 80, the nation's only east/west transcontinental interstate highway, Newton is about 30 miles east of the Des Moines metropolitan area, which has a population in excess of 400,000.
Shopping : Shopping abounds in the Newton area. There is something to meet every shopping need and want for both residents and visitors.
University : Buena Vista University Graduate and Professional Studies 600 N 2nd Ave W Newton, IA (641) 791-1750 Buena Vista University's main campus was founded in 1891, and the University now extends to 16 remote learning locations across Iowa, plus online. We are fully accredited by the Higher Learning Commission of the North Central Association of Colleges and Schools, and BVU is well-known in Iowa for our education programs and is fully approved by the Iowa Department of Education. Grand View University 1200 Grandview Ave Des Moines, IA
(515) 263-2800
Best Western Holiday Manor Speedway Newton Iowa IA Hotels Lodging Accommodations Budget Affordable Motels Cheap Vacation Packages Specials Pet Friendly Weddings Business Travelers Business Meetings Extended Stay